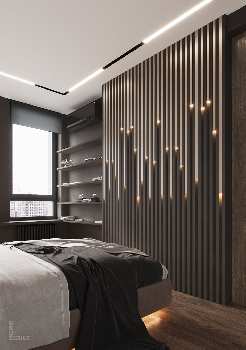 Chattarpur is the Vidhan Sabha Territory of the National Capital Region in Northern India. Needless to say that today there is a mad craze to settle in any adjacent areas of the National Capital and hence Chattarpur is one of the most demanding places when it comes to places of liveability.
Geographical Location
Chattarpur is a Vidhan Sabha in the National Capital Territory of North India. It is located towards the Haryana region and has access to the States of Punjab, Rajasthan, and Uttar Pradesh. It is 32.5 km away from M.G Marg and has good connectivity to Ghaziabad and Noida.
Facilities that Chattarpur Provides
Situated very close to a metropolitan Chattarpur is only 4 kilometers away from the metro station. It has access to all important industrial and business hubs like Ghaziabad and Noida. 12-kilo meters away from Indira Gandhi International Airport. Within 8 kilometers of proximity two prestigious institutes the Jawaharlal Nehru University and the Indian Institute of Technology, IIT Delhi are located. This makes the neighborhood a seat of culture and learning.
Security Concerns
Chattarpur is situated in the extreme south of Delhi. It has a safe and sound neighborhood. The area is lush green and is a good place to settle for families. Flats for sale in Chattarpur are comparatively cheaper than Vasant Kunj, Hauz Khas, Gulmohar Park, and other parts of the city.
Daily Needs and Chattarpur
Chattarpur is the extreme south of Delhi which means after Chattarpur starts Gurgaon. For professionals who work in Gurgaon, a flat in Chattarpur will be an ideal place to live. Besides students studying in premier institutions like JNU and IITD can also opt for accommodation in Chattarpur. It is a well-built locality with all available facilities. ATM, Banks, Post Offices, medicine shops, and Hospitals are available. Therefore a flat for sale in Chattarpur should be grabbed.
Health and Hygiene
Chattarpur is one of the prime spots of Delhi which can be chosen as an option to go for a change and to take a monotonous break. It has greenery and is a beautiful place to live in. It is the least amount of pollution and is a good place for the aged as well as for children.
Commuting
Chattarpur is well connected with the rest of the city by metro services. Buses are frequent and it is not very far from the airport. Local commutes like Autos and Rickshaws are present always at the doorstep. It is also well connected to Gurgaon and Noida, the business hubs.
Cost of Living
Delhi being the National Capital offers a really high standard of living. Places like Gulmohar Park, Hauz Khas, Vasant Kunj are among the poshest areas to live. Howsoever amongst these places, Chattarpur is a place where flats for sale are really affordable. Although a located bit south of the city this place has more to offer than it seems to. It is one of the most affordable places in the entire city.
With the growing population of India and serious threats to life, the primary needs are food, clothing, and housing. Howsoever the metropolitan cities now are buzzing with life and surely do not promote a healthy life at a low cost. Speaking from that regard, Chattarpur is an exception and one should surely not let go of the chances to stay in Chattarpur.