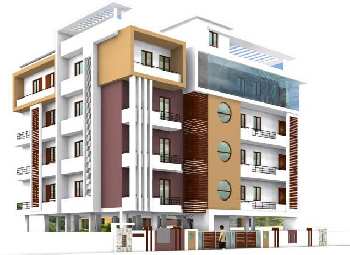 High rise buildings have become very common to the sight. Many people are wishing to have their dream home up in the height from where horizon will be visible. Regardless of the size of the city, you will find high rise conclaves. So, if you are looking for an apartment then this article will guide you through. Let's get into the details to find out the essential factors remain behind purchasing an apartment.
Security and Privacy
Whenever you see Flats for sale in Chattarpur Delhi, your priority is to find out whether the complex is safe and secured. Often people say that flats on lower floors are comparatively unsafe. If you are getting a flat on sale on the 1st or 2nd floor you need to examine the area before going forward.
On the other hand, privacy is as vital as security especially, for the apartments on the lower floor. If you are choosing a congested area then, your privacy is likely to be hampered. In such case you need choosing an apartment that is road facing. If you are purchasing a flat in a housing complex then you do not have to worry about privacy no matter how congested the area is.
Fire Safety
One of the basic factors that play an important role while purchasing a flat is fire safety facility. People who are looking for an apartment at height they need to be more concerned about this. You need to know whether the realtor is able to provide you with authentic occupancy certificate. An occupancy certificate denotes that the building is built by following permissible plan. Municipal Corporation of every area imposes certain laws keeping the basic safety concern in mind. You need to look for an apartment that is legal to municipality's eye.
Number of Stairs and Elevators
If the building complex is big then it is expected that each building will have more than one stairs and lifts. Having more than one stairs and lifts will also bolster the safety of the building. With this facility people will stay without any fear of uncertainty during emergency situation.
Floor Deviation
It is an important matter to examine that the construct has followed permissible plan regarding floor deviation. Needless to say that illegal construction often causes damage to the building. So, you need an assurance that where you are going to buy an apartment the building is safe.
Power, Water and Cooking Gas facility
You need to check whether the complex has uninterrupted electricity, cooking gas and water facility. You need to ask for the plan where the lines for power, water, and gas lines are defined. These three things are basic needs that you need to survive.
After learning about the basic facts you can opt for Flats For Sale In Chattarpur Delhi. You need to consult with the realtor regarding the formalities. If you consider all those factors you will be able to find yourself a safe place that you can call your home.